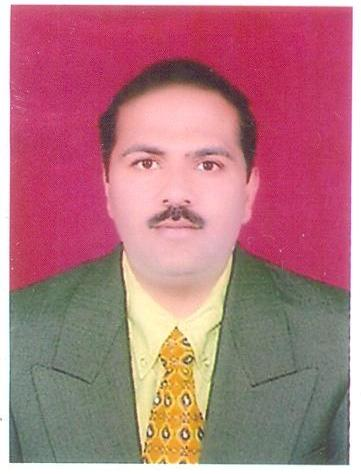 Education gives the light of our life and provides fundamental foundation for any country, state or nation. It is the key to a optimistic and worthwhile future and a path to divine success. Education not only gives our thinking a different appearance but also helps us to drive away all our ignorance. It leads us to the path of prosperity and gives our tomorrow a sounding security. Education is the process of teaching and learning which will help us in our future earnings. It is the foundation of all professions. And it is my great destiny that as a Principal I am connected with Shivnar Vidyaprasarak mandals College of Commerce, science and computer Education, whose vision is to awaken sparks among rural area students by giving them higher professional education with a mission of "Yoga Karmasu Kaushalum."
As a Principal it is my responsibility to implement my strategic plans with the help of all staff to accomplish and activate moto of Shivanagar Vidya Prasarak Mandal.We are truly bless to find that we are a part of one of the best college from rural area of Pune. Our campus has a safe social and eco-friendly environment that helps all our students learn and succeed. And this is my strong persuasion that students would carry the rich values and traditions which implement here for their glorious future. Our college has the honor to have healthy and pleasant atmosphere and the credit goes to the devoted work and guidance of college management.This college has an outstanding staff who are playing important role in building career and personality of countless students. The college conducts a range of events to impart life skills and global competencies. Application-oriented learning, through various certificate and add – on courses, make our students industry ready. Industry–Academia network includes interaction with the corporate managers and Guest lectures by visiting professors to facilitate a smooth campus to corporate switch for the students, enhances their employability quotient.
Different activities like NSS, campus Interviews, Industrial visits, study tours inculcate not only the affection for social service, discipline, awareness for one's rights and duties, pride for Indian culture and tradition; but also make them good human beings and confident leaders. The college publication 'Vidyalankar' offers students a platform for creative writing. One of the best our college library subscribes all types of books, magazines and e- journals required to be appraised of the latest information to the students at the world level. The college has a distinguished reputation in the field of sports and cultural activities like as Gunjan too.
I feel gratified to acknowledge the contribution of highly qualified, dynamic and multi-talented faculty, non-teaching staff and my students for their contribution in success path of our college. As a Principal of this college it is my vision to start MCS, M Com streams to give post graduate higher education opportunity to the students, as well as to pursue my non Ph D teaching staff to complete their SET, NET, M.Phil. and Ph D as early as possible.
Keeping in mark with our mission and vision, I want to express that education is the best way to travel onward not only for an individual but also for a nation. It is the only instrument that can help to remove millions of people from the jaws of poverty. If people are empowered with knowledge, they cannot be exploited by others. Modern ideas of liberation and freedom have started from education. Reformists around the world have honed their skills in the top universities and played an important role as a change managers of society.
My best wishes to the all students, teaching and non teaching staff.
Dr. Ajit Ashokrao Chandgude